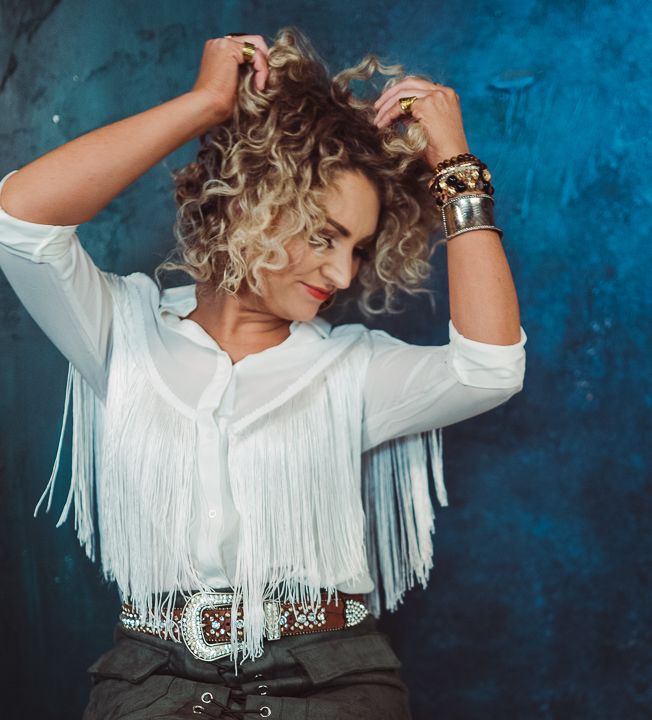 Story time 
⁠ 
I remember the first time I got a pair of cowboy boots. ⁠ 
⁠ 
My mother got them from Target in my hometown (Gunnedah) they looked like Woody's Boots (from Toy Story) but I wore them so proudly. I felt like I was.. me! ⁠ 
⁠ 
From the age of 17, I was obsessed with cute Boho western touches in my outfits. At the time my best friend Jessica and I would dress western, and if I'm honest I was copying her. That year, I made my singing debut on Australian National Television on a TV show Morning With Kerri-Anne in a brown skirt and cowboy boots. My 18th birthday I had a "wild west" theme party with a bucking bull (everyone dressed up, I wore my everyday clothes). ⁠ 
⁠ 
I was 22 when an agent asked me to dress more "modern" for a inner city Brisbane show. I went and spent more than my paycheck on black pants and a few cute tops. From then on I shifted into wearing more mainstream clothes. ⁠ 
⁠ 
I thought I was "fitting in" little did I know I was "blending in". ⁠ 
⁠ 
The moment I wore my first fringe jacket in 2018, I felt the confidence that I hadn't felt since I was 17 naive, fearless and full of ego. ⁠ 
⁠ 
Maybe it's Nashville. But not only have I found a place where music is normal. I've found a place where I don't get weird looks from dressing like a badass in fringe.⁠ 
⁠