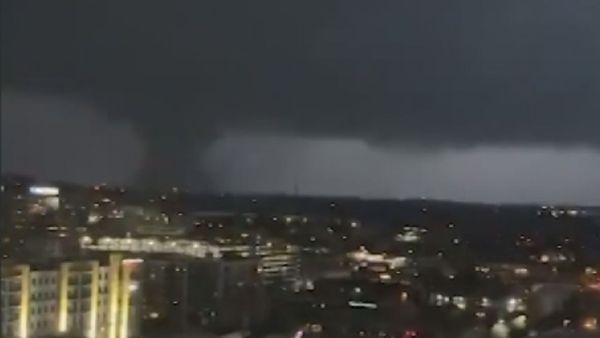 Just two nights ago I drove through the scariest storm as I traveled home from my regular Monday evening show in Louisville Kentucky. The rain was so heavy. I was going 40-50 miles an hour with my hazard lights on as I headed down the i65 as lightning crashed beside the interstate and winds were pushing me off onto the outer lines of the road (the ones that make the brrr sound). 
As I venture closer to Nashville the storm settled and the heavy rain turned into speckles on my wind shield. I arrived home to an eery feeling in the air. The rumble of the storm in the distance and the black clouds ascending on my favourite city in the world. 
Within 15 minutes my phone received a notification of a Tornado Warning. Just like every other Tornado warning, the high winds usually knock over lawn chairs and that's the extent of the damage. After 3 years in the USA and multiple tornado warnings it's became a way of life to shrug it off, go back to sleep or go about your day. 
As my boyfriend and I watched outside our window from downtown Nashville (that faces north) we both knew this time was different. We frantically put on our shoes, saddled up our German Shepard and collected our id's and important documents and prepared to take cover in a safe place. 
With every crash of lightning that lit up the sky ww watched the black cloud close in on Nashville looking for any formation of a funnel. The winds howled, the rain obnoxiously pelting down and the city siren finally started to ring dully, hardly audible through the rumble of the storm. I've never seen anything like this in my life. I've never felt so terrified. 
"Get to cover, get to cover" my boyfriend yells as the wind rattled the windows fearfully. Eli (our dog), Steve and I took shelter in our bathroom foolishly un-aware of what was outside (We should have taken it more seriously, we should have been in the basement of our apartment). This is a similar view of what we could see from our apartment.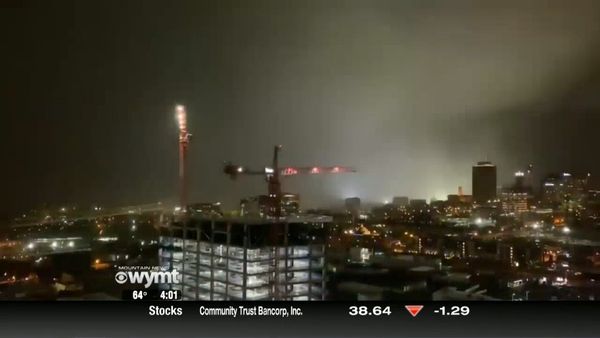 The tornado touched down 1.4 miles north of us and devastating our friends homes and apartments. This kind of devastation was caused by only a category 3 Tornado producing winds up to 175 mph. I couldn't imagine facing a category 4 or 5. Twenty-four people have been killed and hundreds of buildings and businesses destroyed. This is Tennessee's deadliest Tornado in 7 years and I foolishly posted on instagram my Tornado Warning notification like it wasn't anything to be worried about. I feel like an idiot! If the storm changed its corse and we were hit I'm not sure what consequences we would have faced.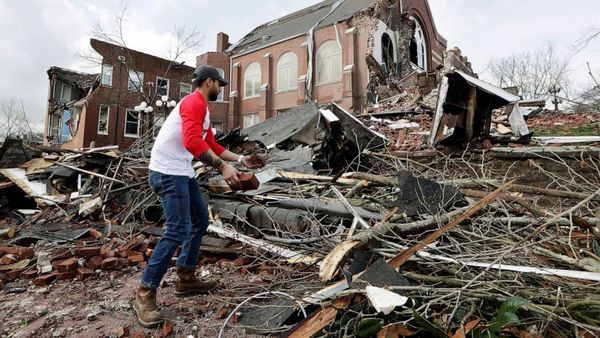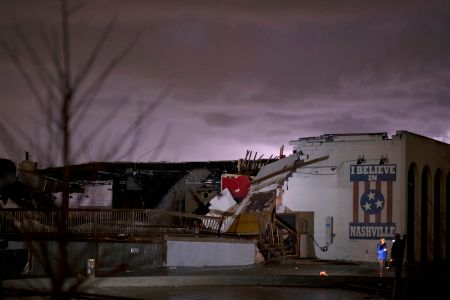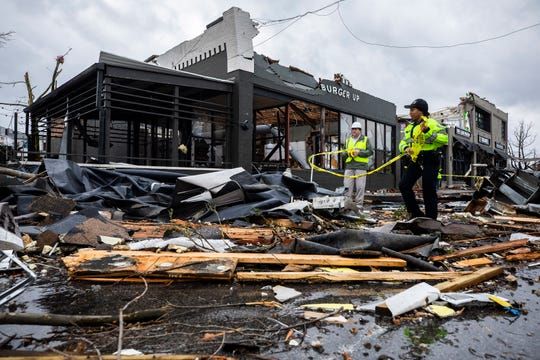 My Nashville family and friends are safe, thank God! But the devastation could take a year to rebuild. My heart aches for my city. 
If you would like to donate to the Tennessee Emergence Response fund or contribute in any way you can here: https://www.cfmt.org/story/middle-tennessee-emergency-response-fund/?fbclid=IwAR0hclYnI7SCyfMQ2pk8Afy0spfa7cslgOChU3ZVgGx3bTPF7NdGsAt_LnY