This year has been one hell of a challenge from two sinus operations to being down to my last dollar wondering how I'm going to pay rent, almost coming to terms with the thought that I have to give up this dream and move back to Australia, to dancing on the cusp of depression. I've never felt more alone and helpless in my life.  
However, this year has been one heavenly year full of magic. From finding a doctor that offered me $15k worth of surgery to landing a show that took me across the country, topping up my spirit with adventure as I explored San Fransico, California and my skimpy bank account, securing me with enough money to pay for my VISA renewal next year.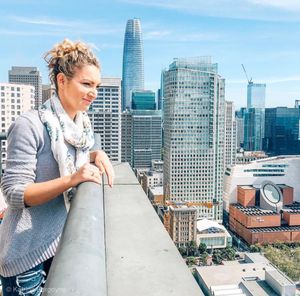 I began the year in a spin. Lost, I felt my body resonating at a nervous energy. I'd go out and drink until I would black out. If I'm honest, I wasn't happy. I was waiting for that publishing deal. Doing all the things I thought I should be doing, running endlessly on the hampster wheel of Nashville. You wanna see a burnout? Mine was in heartbreakingly slow motion with every facet of my life exhausted, head, heart, body and soul. 
It sucks out here, by myself without a place to escape and feel at home for a day or two and just reconnect, recharge and heal. Despite the distance, my Mother has been my backbone, gosh I thought I was big enough to pick myself up but Mum you gave me the only ounce of strength I had. I am so grateful.  
October rolled around and I told myself I was "going on vacation". Vacation really just meant do all the things that don't pay my rent when I feel like it, rather than put pressure on myself. I realized that I had been running on this hamster wheel and getting nowhere.  
After almost 2 months of rest and reflection, I feel like I have reconnected with my truest self again. I'm a loner. A solitary person that has a passion for getting lost in creating in the middle of the earliest hours of the morning. I'm the girl that can entertain a room full of people and be the life of the party, but the girl with social anxiety in large crowds, unless I have my closest friends with me. I'm the girl that forms very few bonds but when I do they are deep. The small town country kid with a gipsy soul, a thrill of adventure and connecting with people.  
It's funny that since finding myself again, I relearnt the lesson that home isn't where we grow up, it's in our heart and if we are whole and happy we can be whole and happy anywhere.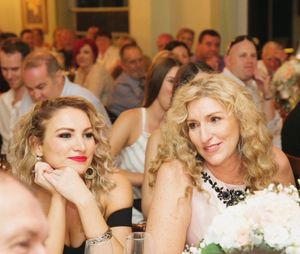 Tennessee is my home now and although I will always have an ache in my heart for my homeland, I feel blessed for the discomfort and potential to grow.  
Today I am Australia bound, my very first time in two years. I am so excited, I'm so ready. Brisbane, Sydney, Byron Bay, Newcastle, Coffs Harbour, Gunnedah, Tamworth you are all on my list to adventure. I am so blessed to have family scattered across the country so my need to travel will be topped up.  
I have decided to put on one official show while I'm in Australia. I wanted to pick a special location and couldn't think of a better place than the first stage I stood on at the Town Hall in Gunnedah.  
Going back to my roots performing in the school choir. I will be inviting and featuring local talent and incorporating the creative community from my hometown. Connecting with my first ever band Steve McCauley and Trevor Stacey this night is going to be so special. 
There is only a limited amount of tickets so grab your tickets if you don't want to miss out. 
This month I release my last Demo Session for 2018 onto spotify and apple music. Thank you so much for those of you who have spun my songs, it means more than you know.  
Story behind Tennessee
One evening I was playing my regular Tuesday night show Downtown, Nashville and a tall handsome man stood at the bar smiling at me, he felt like an old friend, someone I had met before.  
That night we ended up country dancing, laughing and talking till 4 am and fighting falling asleep in a booth at the downtown dinner, it's not really all that romantic.  
I meet, dance, talk and laugh with guys all the time but this guy felt like a lifelong friend. I felt really safe like he caught me from spinning and just held my hand for a second and pushed me forward to keep going on my truest path.  
As quickly he appeared he was gone. The next day, off to the big city of New York to chase his dreams. 
Maybe it was my strange addiction of wanting things I don't have or my romanticism. Who knows, but long story short, we kept in touch for a few weeks until he faded away just like the Nashville's iconic batman building did in his revision mirror.  
Reflecting on this meeting, sometimes the smallest moments can impact peoples lives. Despite it never amounting to anything, I really needed to feel protected and safe for a second on this side of the world and for someone to just catch me and offer me their genuine kindness, I couldn't help but catch a case of the feels. 
This was my way of keeping that memory in song, blowing out the flame and watching the smoke dance-off in the wind.  
"Out there in the unknown, I hope the light in you is shining bright".