As I count down my last six weeks as an Australian resident, I am packing bags, sorting out what is important to take and what isn't. I am so excited and blessed to go on this new journey moving to Nashville, TN. 
I have found a place to live; have my furniture in a shopping cart online ready to buy and be delivered when its closer to the date. I've never actually bought furniture in Australia besides from a chest of draws. I couldn't commit to it, strange how things work out.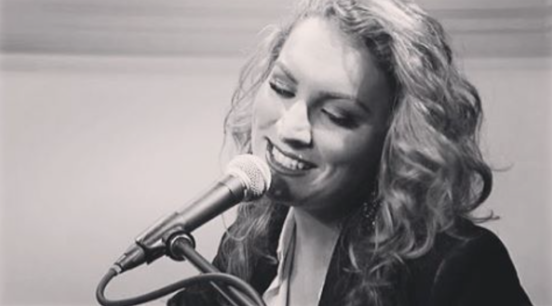 Most things are set into place, apart from me packing absolutely everything I own into boxes, as my mother moves houses in just a few months. I've decided I'm going to create a youtube series in video blog form about living in Nashville. I'm starting to collect emails for my mailing list if you would like to jump on board and get an email notification of new music and events coming to your area, email sign up in at the bottom of this post. 
Also this month my blog reaches one year! Thank you so much for those of you who have followed my journey and been apart of this exciting year with me. I LOVE YOU SO MUCH. 
As I love to write, here is a little page of thoughts I weaved together for this month's blog. As I have no exciting adventures to share with you apart from my philosophies and beliefs until I jet off, here is my little cluster of words for this month. 
A Tortured Soul 
Sitting in a crowded bar scattered with men dressed in orange high visibility shirts scoffing down their $12 schnitzel and chips on a cheap eats Wednesday in my local town of Gunnedah. An old school friend bounces through the patchwork of fluorescent and plain dressed patrons like a beam of light. Her smile was illuminating her face, her body language open, honest and welcoming. Watching the way she moved lit a little spark in me, her energy was almost magnetic. I wrapped her up in a big hug, and we shared stories about our life since we last crossed paths, and her story stayed with me. 
She has been walking down a dark corridor guided by only her fingertips reading the crevices in the plasterboard like a map, lost still not knowing where she belongs. Stopping to a halt, she traces her way around a freshly painted frame. It's a door, an opportunity, a way forward and she turns the knob. As soft as a kiss on the lips, the hinges glide open, to the promise of a divine adventure. But like the sun flickering through threatening clouds, that whisper of hope fades in the wind. As the door slams closed, she continues fumbling in the dark once more, a perfect opportunity for self doubt creeps in. She could listen to the voices in her mind saying "just give up" but instead she continues on, having faith that her inner compass will lead her to where she is meant to be. 
When all paths forward disappear and I'm feeling trapped, lost and I'm batteling with demons, I truely believe it is my soul awakening, saying "Hey you, listen here". I think the negative self-talk and mental challenges in this process is just our bodies way of reacting. Just like a baby starts to kick in one's tummy. My tortured soul does the same "I'm ready to be unleashed now". 
I believe throughout our lifetime we are given divine hints about our life's purpose. It may be a special talent that we are drawn to as a young child, an interest in learning something. It's that strong pull like our spirit is dragging us in like a current. However, I believe if the talent is unneutered it may move on to someone else, and then we feel lost once again. 
This is when I come to the part where I say, a way forward is by going within. I spend this time re-discovering my strengths and celebrate them, discover my weaknesses and work on them. I believe that we truely have the power to achieve and be a model of the person we desire to be. It comes down to mental self-discipline. 
Being at a stand still in life is nothing to be afraid of. Over the last few years, it's been the times when I've been sitting and waiting for a new path to open that I learnt the most about myself. I've discovered new talents like photography and drawing. I had an affair with myself; I would make time to be alone and learn more about the person I am. 
But it's also important to listen when a door cracks open and waits for you to notice. Something as simple as an email from Nashville in August 2014, was what guided me on my journey to move across the planet. 
I believe the greatest gift one could ever ask for is a tortured soul; this means our subconsciousness is crying out for a change and to evolve. How lucky are we to be prompted to do so.